Al Palmento B&B
BED & BREAKFAST – SICILy – ITALy
Vico Abate Crimi, 6
Galati Mamertino (ME)
ABOUT US
A vacation in the Nebrodi Mountains, the green heart of Sicily
Al Palmento Bed & Breakfast is located in the central square of the town of Galati Mamertino, with modern and comfortable rooms that also preserve the original furniture of the house, making for a distinctive stay. Some rooms have wonderful views of the mountains.
The structure still preserves inside it a "Palmento," that is, a carved stone where grapes were once pressed with the feet and which can now be seen in the "Meeting" area. A now rare object.
Located in the Nebrodi Mountains in northern Sicily in a green area considered a "Unesco World Heritage Site," Al Palmento B&B is immersed in an unspoiled land, far from mass tourism, which from its mountains surprises with the spectacular view of the Aeolian Islands.
The town is rich in traditions, known for its excellent Nebrodi food, art, unspoiled nature, and warm welcome in a green place suspended in time between past and present.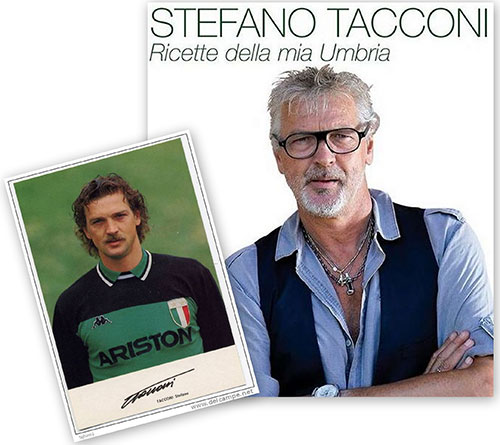 "A very pleasant stay. We felt so at home that we wanted to stay longer at your facility in Galati Mamertino."

Stefano Tacconi
Who is Stefano Tacconi? There are just nine footballers to have won all three top European competitions (Cup Winners' Cup, Uefa Cup and Champions' Cup) and among them is Stefano Tacconi, the well-known Umbrian goalkeeper who defended the Juventus goal for nine seasons at the turn of the 1980s and 1990s.
THE PROPERTY
Rooms & Suite
Providing air-conditioned rooms with free WiFi, b&b Al Palmento offers comfortable rooms furnished in a modern style with a touch of the old. Rooms include a flat-screen TV, a desk and a private bathroom with a hairdryer and toiletries.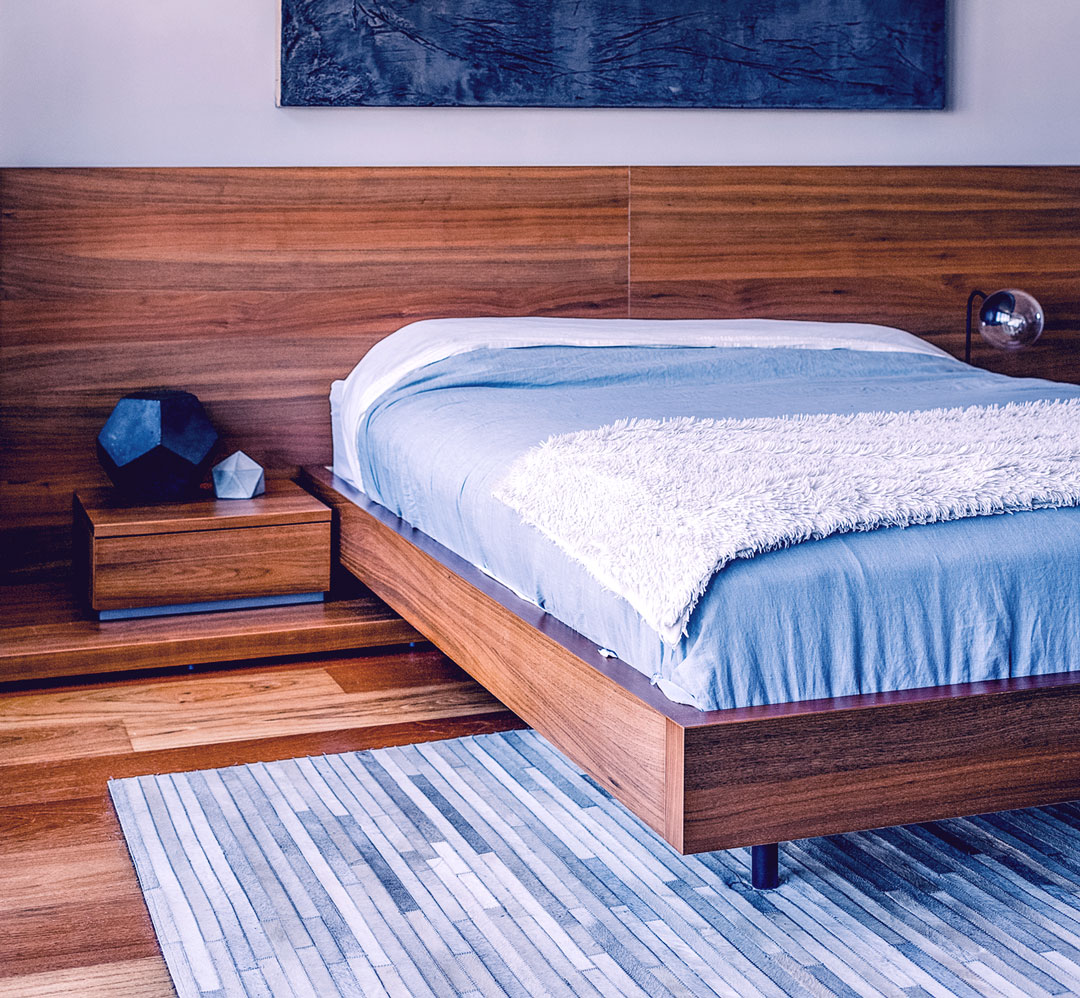 Junior Suite
Our Junior Suite offers a generous and refined space, enhanced by a larger square footage than standard rooms.
The elegant styled furnishings, with attention to detail, create an atmosphere of charm and sophistication.
The cozy and luxurious king-size bed becomes the focal point of this suite, ensuring rejuvenating rest and absolute comfort.
A perfect setting for those who wish to indulge in an unforgettable stay, where relaxation and style come together harmoniously.
Up to 4 beds
Spacious bathroom
€ 152
Price per room, per night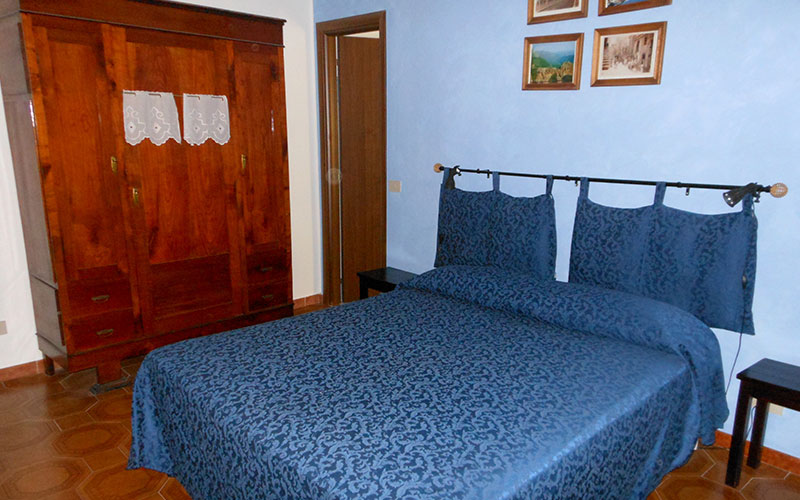 Double room
A comfortable room ideal for couples or solo travelers, equipped with all the necessary amenities for a pleasant and relaxing stay.
€ 70 double use
€ 59 single use
Price per room, per night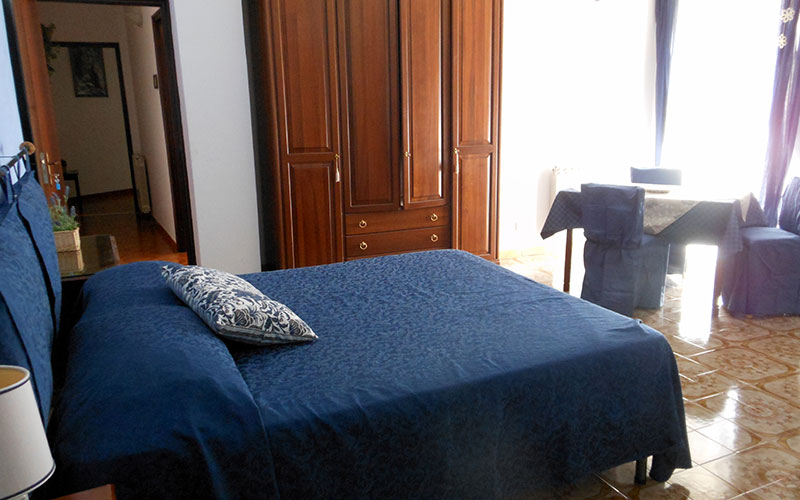 Triple room
A spacious room to accommodate families or groups of friends, the right balance of comfort and functionality for an uncompromising shared stay.
€ 83
Price per room, per night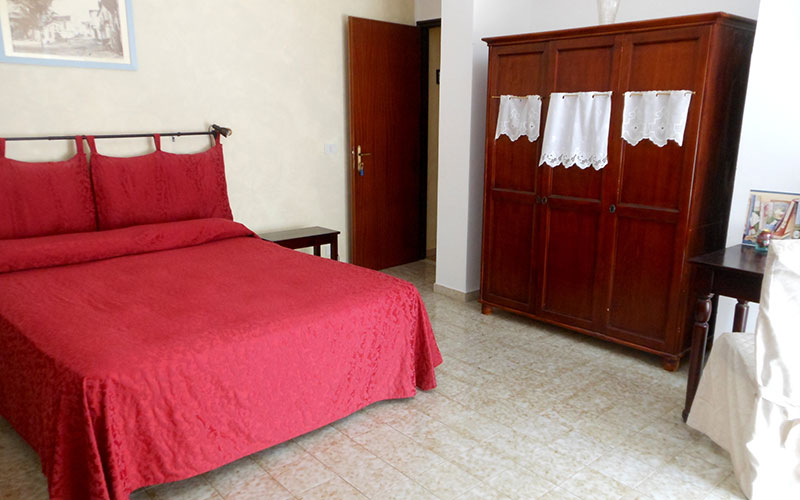 Quadruple room
A solution for large families or groups of friends, ample space and all the necessary amenities for a comfortable and convenient stay.
€ 110
Price per room, per night
Meeting Area
It is an atmospheric place to have meetings, small events, meditation groups or trainings. The capacity is about 25 seated places. The place is quiet and unobtrusive, positioned below the accommodation.
The Museum Al Palmento
Our b&b is named after an ancient small "palmento" located inside the premises, unique in the area.
The "Palmento" is an ancient tank, where the traditional method of crushing grapes with the feet was once carried out. Today in this place there is a small museum of tools, of peasant origin, accompanied by photos, descriptions and period objects of special interest to the local culture.
BED & BREAKFAST
Breakfast and kitchen
Also breakfast in the room
Breakfast is served in the designated room from 8 am to 10 am.
In case you are unable to get in during these times, the neighboring bar is available at any opening time to bring breakfast to your room.
Rooms with a kitchenette
Some rooms have a kitchenette, which can be used upon request, with an extra charge if the space provided is cleaned.
Lunches and dinners on request
Every restaurant in the area has really excellent food. Al Palmento b&b has agreements with some characteristic local restaurants that will be suggested and booked for lunches and dinners at your request.
Great location, cleanliness, simplicity and functionality of the facility. Host helpful, friendly and gives valuable advice on how to get around the area. Excellent typical breakfast in a bar 50 MT. from the b&b. Definitely to be repeated. Nothing to report
Free WiFi
Free wifi internet in all areas, providing guests with reliable connectivity everywhere. You can surf the Internet, check e-mail and access social media without additional fees or restrictions.
Free Parking
In the town of Galati Mamertino, parking is not allowed in the historic center during peak season. The municipality has made available to tourists an area of 700 square meters for free parking of cars, about 250 meters from our facility.
Private garage parking is also available upon reservation.
In room service
Possibility of booking breakfast in the room directly from the Bar of the Square, in case you do not make time to have breakfast in the b&b at the indicated times.
Meeting Area
The Peasant Museum area located on the ground floor of Al Palmento b&b also allows meetings and gatherings by reservation.
Air conditioning
Air conditioning and independent heating system in each room.
Coffee, Tea and Herbal Teas
A coffee maker and herbal tea maker (for herbal tea or tea) is available in the breakfast room at all times.
Kitchenette
Some rooms allow the use of the kitchenette
Kit di cortesia
Phon, bagnoschiuma, shampoo presenti in ogni camera.
Conventioned swimming pool
A 10-minute walk from the b&b, in the pine forest area of Galati Mamertino, the Spring Water Pool is available.
Shuttle Service
Convenient shuttle service to the train station is available upon request.
Luggage storage
Our facility offers a convenient and free luggage storage service for our guests.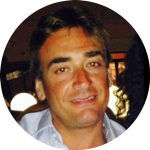 You know Antonio, your host...
"I love to keep our b&b pleasant, always clean and neat. I am always helpful and hospitable. I can show you the beauty of this place: the Nebrodi Park!
I can take you or entrust you to a serious and professional guide to visit Lake Biviere at 1200 meters above sea level with a view of the volcano Etna, or the Catafurco Waterfalls, or even the Mangalavite forests. We can go trekking to our beautiful mountain peaks!
I like to make people feel good! This is your time to relax and I do everything to make it perfect. I like to show you the typical local places, show you where to eat excellent and characteristic things of the Nebrodi area at really good prices. I have a nice family and so I understand the needs of others. I try my best in everything I do.
The Nebrodi Park Nature Reserve area is extraordinary. Not because I live there! 🙂 It has been declared a UNESCO heritage site! But it is little known. The tourism is not mass.
Here we are in the mountains, but just a few minutes' drive from the transparent sea of Rocca di Caprileone or Torrenova. We are also about 25 minutes from the famous Capo D'Orlando … but you will find much lower prices with us though. And if you want to swim in the area, there is a large spring water pool 1 KM from us, next to the woods.
Plus, the food in Nebrodi is so good! People come here from all over Sicily to eat maccheroni alla norma rolls (fresh handmade pasta with a hole in it), local mushrooms, Nebrodi black pig or barbecued mutton, cheeses… We organize a visit to the dairy to show you how ricotta is made (you eat it hot with the whey!). I arrange for you to grill local meat, in the Roe Deer Area shelter in the pine forest.
We are surrounded by unspoiled and beautiful places around here. We are about an hour from Cefalù and the Sanctuary of Tindari. If you are interested in art, we have amazing works of art and only 5 minutes away is the ancient Monastery of Fragalà. In Mirto (about 15 minutes from our facility) there is the Museum of Old Clothes. In short: you won't be bored!"
Languages spoken: German, English, Italian
Checkin & Checkout
Check-in is from 2 pm to 8:30 pm.
Check-out no later than 11:00 am.
You will need to notify the property in advance of your arrival time, if you plan to arrive outside of check-in hours please notify the property in advance.
Guests will need to show photo identification and a credit card during check-in.
The total amount of the reservation is due upon arrival, except in the case of non-refundable rates.
The minimum age for check-in is 18 years old.
Terms for children
Children of all ages are welcome at this facility, ages 3 and older are considered the same as adults and occupy a single bed. No cribs are available at this facility.
Any extra beds are subject to availability.
For correct information regarding pricing and occupancy, please contact the host.
Pets not allowed
In order to preserve the hygiene, comfort and peace of mind of our guests, we adopt a policy of no pets inside the facility.
Cancellation policies
Conditions regarding cancellation and prepayment vary depending on the type of accommodation.
In case of cancellation for non-blocked reservation, we guarantee 80% refund up to 2 days (48 hours) before your arrival. This allows us to accommodate additional guests.
After 48 hours we will collect the full amount of your stay.
House rules
Al Palmento b&b adheres to the "responsible and sustainable tourism" project to reduce the impact on the environment, containing pollution and environmental degradation related to tourism.
For this reason, sheets and towels are changed every 4 days of stay and there is an eco-friendly courtesy set.
DO YOU HAVE QUESTIONS?
Talk to us directly
IN THE SURROUNDINGS
Nearby locations and attractions
In the Nebrodi Park you are really spoiled for choice of places that leave tourists speechless at the sight of the Biviere or Maulazzo Lakes, the Catafurco Waterfalls, and the red Rocche del Crasto, where you are often lucky enough to spot the golden eagle.
If you also love the sea, the location of our b&b allows you to reach in just 15 minutes by car a 9 km coastline of pebble and rocky beaches really clean and transparent.
Restaurants
All area restaurants are excellent. They come from all over Sicily for Nebrodi food tastings!
However, we have agreements with some restaurants and Antonio will suggest the one that best suits your needs.
The food of the Nebrodi
Enjoying the distinctive food and traditional cuisine of the Nebrodi Park is one of the reasons Sicilians themselves come to the area.
The food in the Nebrodi Park is very distinctive, thanks to the black pig, the rolls of maccheroni alla Norma (fresh pasta with eggplant covered in salted ricotta cheese), the mutton, the bread baked in a wood-fired oven, and the mushrooms that abound in the woods.
Foods that remain in the memories of all those who came to stay at the Palmento.
In nature
 Places to visit in the Nebrodi Park:
– Catafurco Falls (famous Sicilian tourist destination),
– Lake Biviere with a view of Mount Etna
– Pinewoods of the Roe Area
– Rocche del Crasto (red-colored mountain ridges located at 1200 meters above sea level)
– Mangalavite forest
– Frargalà Monastery
– Ancient villages
Peasant tastings are also organized, including hot ricotta cheese with whey, fried bread and handmade pasta with the hole, cooked in the pot placed on the wood in the middle of the pine forest.
Tourist areas and excursions
PLACES TO VISIT AUTONOMOUSLY IN THE NEIGHBORHOOD (if you have your own vehicle, or by booking transportation on the spot).
Catafurco Falls. They are about 15 minutes by car from Al Palmento b&b, in the town square of Galati Mamertino. From the road there is about 350 meters to walk in a comfortable route.
Capriolo area and pine forest. It is a 15-minute walk from the town square. Barbecues, picnics or walks can be arranged
San Filippo Fragalà Monastery. A 20-minute drive away, one of the oldest Basilian monasteries in Sicily.
Municipal spring water swimming pool. It is adjacent to the pine forest. From Al Palmento b&b it is 4 minutes by car (distance 1.1Km)
Torrenova Sea. The sea, with views of the Aeolian Islands, can be reached by car in about 15 minutes by following the Fiumara road. The entire shoreline has showers available and free of charge. There are lidos with beach chairs and restaurants.
Sea of Capo D'Orlando. The place is well known touristically. Its sea, with views of the Aeolian Islands, is transparent and crystal clear. It can be reached in about 25 minutes by car.
FOLKLORE EVENING
Evening with Sicilian singers and dances.
Dinner at 3 characteristic wineries in Longi (appetizer, first course, second course). Visit to the Mill and workshops with looms for the production of flax and pezzare. We end with a guided tour of the village.
EXCURSIONS WITH TREKKING (easy or challenging)
Hiking along the trails of the Nebrodi Park to discover and reach some of the most fascinating places in this territory. A slow, step-by-step walk through beech forests, dolomite rocks, waterfalls and bodies of water unique to our territory.
Trekking a) Torrenova – San Marco D'alunzio.
9:00 am Gathering and then departure by own means for a visit to the Scodoní Cave dating back to the Copper Age. To follow to the excavations of the "Convitazzo" of San Pietro di Deca, Basilian convent. 11:00 am Departure for San Marco D'alunzio, accompanied by a guide we will visit the characteristic Medieval Village and some of the many churches, the various museums. Lunch tasting of typical products. In the afternoon visit to the majestic ruins of the Castle, return to headquarters and end of services.
Trekking b) Alcara Li Fusi. – A – (moderate difficulty)
Departure for Alcara Li Fusi, arrival by car 9:00 a.m.,9:15 a.m. departure excursion to the Rocche del Crasto passing by the beautiful Falesia, in front of the nest of the Golden Eagle, passage over the Rocca Calanna, continuing through the "scaletta" and arrival on the roof of the Nebrodi at 1400m asl. Return to the departure area, followed by lunch in a typical trattoria. after lunch, return by car to Alcara and visit the splendid Southern Dolomites, Home of the Griffons at the foot of the Traura Rock (sports field area) (variant = Carnaio) from here we walk to the Bacchus path to visit the Borgo Stella. Return to the village, tasting of homemade ice cream, return to headquarters and end of services.
*NB possibility of gathering and departure from Galati Mamertino for excursions to Alcara Li Fusi.
Trekking (c) Galati Mamertino – Mangalaviti Forest – Catafurco Waterfall.
Departure from Galati Mamertino, Portella Gazzana, houses of Mangalaviti. arrival by car 9:15 am,9:30 am departure excursion penetrating into the relative forest, reaching a magical place, where a giant Elm will impress us for its beauty and size. return to houses Mangalaviti- Portella Gazzana, for lunch in nearby typical trattoria. In the afternoon excursion to the spectacular Catafurco Waterfall. return to headquarters and end of services.
Trekking d) Galati Mamertino Bosco di Mangalaviti – Maulazzo Lake. B – (hike for regular walkers)
From Sant'Agata di Militello, castle area, 8:30 Departure by car for Galati Mamertino – Portella Gazzana, arrived at the houses of Mangalaviti we will continue by car until we reach a place where a giant Elm tree will impress us for its beauty and size. Continuing for a few more kilometers we will arrive at the Scavioli forest where in a shady clearing we will park the cars and on foot, after about 4 km, we will reach Lake Maulazzo, where it is impossible not to go around the entire perimeter. packed lunch. returned to the starting area we will retrieve the cars. return to the headquarters and end of services.
Trekking e) – Galati Mamertino – Catafurco-A Waterfall – (Hiking suitable for all)
Departure by car for the hamlet of San Basilio. Once parked the cars we will set out on a dirt road admiring all the way a part of the beautiful valley of Fitalia, passing through a small group of houses with an old "pagghiaru" that shows us the road to follow where it is not difficult to see goats or piglets in the wild. After a few kilometers and a short climb we arrive at the "Marmitta dei Giganti" here we will admire the beautiful Catafurco Waterfall with its constantly moving waters. One of the most beautiful images of the Nebrodi Park. Lunch in a typical Trattoria, afternoon visit to the Convent of San Filippo di Fragalà, followed by coffee break, return to the headquarters and end of services.
NB: Hikes are conducted by reservation only. Each hike requires a minimum of hiking clothing (hiking boots, backpack, water).
Daily excursion cost table: 1 person € 70 – 2 pers. € 35 each. – 3 pers. € 25 each. – 4/5 pers. € 20 each. – from 6 pers. € 15 each.
Excursions are held by reservation are led by AIGAE A(Italian Association of Environmental Hiking Guides) guides.
Each hike includes a minimum of hiking clothing(hiking boots, backpack, water)
Excursions may be subject to change depending on weather conditions.
Fees include Allianz Globy Assistance medical insurance for each participant.
Children under 12 years old pay half price.
Events, Festivals and Fairs
January 06 – Feast of the Epiphany.
St. James Square. Music, sweets and games for children – Qà Làt folk group.
Easter in Galati Mamertino.
Suggestive Procession with torchlight procession and the Magdalene women following the image of Jesus.
July 18 to 23 – Feast of St. James.
Traditional processions of the Staura and its relics.
Followed by concert in St. James Square and fireworks display.
August 13 – Feast of the patron saint of St. James.
Aug. 23 to 26: The great feast of the "Three Saints."
Religious processions and concerts in the square. Festivals, stalls and fireworks.
Weekly market every Wednesday.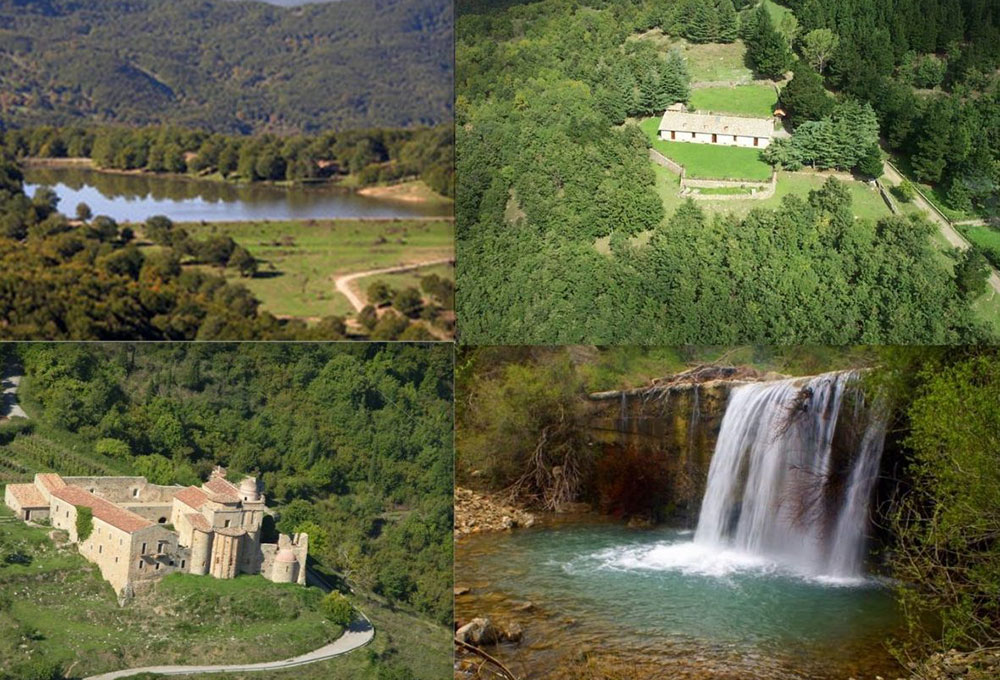 At Palmento in Galati Mamertino we found hospitality, kindness, great comfort and cleanliness. On the same day you can go on a relaxing hike through the enchanting woods of the Nebrodi Park and then immediately reach a delightful little village on the sparkling deep blue sea and a dinner of excellent fish accessible to all. To return.
Very nice B&B, clean and comfortable with big rooms. Our host Antonio made sure that we were well, prepared a surprise at our arrival. He also organised for us a unique day tour in the Nebrodi mountains. I recommend it. Very well done and a big thank you.
Very convenient location for visiting Nebrodi villages and sites of interest. Nice fireplace in the room!
Thank you. Thank you. Lovely night & breakfast!
From London on Kathy's 60th birthday!
At the Palmento was the TOP!
What we liked – Great hospitality of the village and the friendliness of the owner who met all our needs! Clean and well organized room! Definitely try the breakfast at Ciccio's And lastly go to the tobacco shop that is in the square that is a very lucky place!!! My wife won 400€!!! And as a restaurant at "degusto" all very good. thank you galati mamertino.
Good facility and very central!
Very central facility, with an agreement with the bar in the town's central square for breakfast, which is a short walk away. The person who came to greet me, extremely kind and courteous, showed me all the facilities, offered coffee and gave me a bottle of water. Perfect room.
Comfortable bed and large bathroom. I slept well.
IN THE HEART OF SICILY
Come and visit us!
An extraordinary opportunity to immerse yourself in full relaxation, surrounded by the beauty of nature, experiencing local history and culture, enjoying the food and hospitality characteristic of the Nebrodi area.
From Palermo Airport
Trinacria Express train or shuttle to Palermo Central Station.
Then Train from Palermo to the Capo D'Orlando-Naso station.
Once on site (Capo D'Orlando or Rocca di Caprileone) there is our car service for € 24, by reservation.
Travel time about 25 minutes.
From Catania Airport
Catania-Messina bus line
Palermo-Messina Bus Line (from Messina: bus stop get off at Rocca di Caprileone)
Once you arrive on site (Capo D'Orlando or Rocca di Caprileone) there is our car service at € 24, by reservation.
Travel time about 25 minutes.
Shuttle
In case of groups, availability of shuttles from airport to Galati Mamertino.
INFO & RESERVATIONS
Contact us for booking
+39 389 266 2548
+39 328 731 5100
Vico Abate Crimi, 6
Galati Mamertino 98070 (ME)